Keep up with happenings at IU Credit Union.
$30,000 in Scholarships Available

The IU Credit Union is offering scholarship opportunities to high school seniors and continuing Indiana University and Ivy Tech students. Applications can be found on our Scholarships page.
High School Scholarships
Up to $10,000 in High School scholarships are available for graduating seniors who intend to enroll full time at an accredited university or college. The amount of the scholarship is $1,000, which is split between the two upcoming semesters. High School applications must be postmarked by April 6, 2019.
Scholarships are available to graduating students from Bloomington North, Bloomington South, Center Grove, Edgewood, Eastern Greene, Greenwood, The Academy of Science & Entrepreneurship and Owen Valley.
Two scholarships are also available to members who attend a high school other than one of the aforementioned.
Continuing Student Scholarships
Up to $20,000 in Continuing Student scholarships are available for members planning to attend any Indiana University or Ivy Tech Community College campus as either full-time or part-time students. Award amounts are based on student status and the school that will be attended. Applications must be postmarked by February 9, 2019.
Click here to learn more about our scholarship program »
IUCU Now Offering FHA Loans
Are you having trouble saving enough money for a down payment on a home? We are proud to offer the low down payment mortgage option that could be the key to your dream of home ownership! Apply online today.
Closed MLK, Jr. Day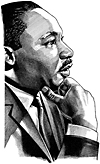 All branches will be closed Monday, January 21 in observance of Martin Luther King, Jr. Day.
Online Banking, Mobile Banking and Bank-by-Phone are available 24/7. Plus, you have surcharge-free access to your account at thousands of ATMs nationwide in the Alliance One and CO-OP ATM networks.
Board and Supervisory Committee Nominations
The IU Credit Union Nominating Committee has selected candidates for three open Board positions and two open Supervisory Committee positions to be filled this spring. Nominees for the Board are Dennis Cromwell, Bradley Heim, and Andrea Mobley. The nominees for the Supervisory Committee are Jason Brown and Jacob Farmer.
IU Credit Union members can file a petition to be included on the election ballot for the Board of Directors or Supervisory Committee. To qualify, request the appropriate petition from any branch, obtain 500 member signatures, and return the petition to any branch by February 8, 2019. If no petitions are received by the due date, the Nominating Committee's candidates will be appointed.
Election results will be announced at the Annual Meeting, to be held on Wednesday, March 27 at 5:30 p.m. at the Winslow Branch.
Members of the Board of Directors establish the strategic direction of the Credit Union, provide oversight of progress toward the organization's goals, and carry out fiduciary responsibilities customarily performed in accordance with federal and state regulations.
The primary objective of the Supervisory Committee is to determine that members' assets are adequately safeguarded. Members of the Board and Supervisory Committee volunteer their time to the Credit Union.
Board Nominees
Dennis Cromwell has served on the IU Credit Union Supervisory Committee since 2010. He is the Executive Director of the Media Digitization and Preservation Initiative at Indiana University, the university-wide effort to digitize and preserve audio, video, and film holdings. Working closely with the IU Library, Cromwell is also active in promoting the preservation effort across higher education, including participation in the Digital Preservation Network. Cromwell has served IU since 1990 in a variety of technology management positions, leading several divisions in the Office of the Vice President for Information Technology. He has more than 35 years of experience in information technology and significant expertise in leading organizations through technology change. Cromwell holds bachelor's and master's degrees from IU.
Bradley Heim has served on the IU Credit Union Board of Directors since 2016, and is a member of the Executive and Finance committees. Heim is an Associate Dean for Faculty Affairs and a Professor in the School of Public and Environmental Affairs at Indiana University. Prior to joining IU in 2010, Heim was a Financial Economist in the Office of Tax Analysis at the U.S. Department of the Treasury, where he was responsible for analyzing proposals related to housing and retirement savings. In this role, Heim was given the Performance and Special Act Awards. He has also been an Assistant Professor of Economics at Duke University. Heim completed his undergraduate studies at Johns Hopkins University, majoring in economics and mathematical sciences, and holds a Ph.D. in economics from Northwestern University.
Andrea Mobley is the Assistant Superintendent for Human Resources and Operations for the Monroe County Community School Corporation, and she currently serves on the Community Corrections Advisory Board. Previously, Mobley held the position of assistant principal at Bloomington High School North and also curriculum specialist at Indiana University. She holds a bachelor's in education, a master's in science education, and a doctorate in educational leadership, all from IU.
Supervisory Committee Nominees
Jason Brown is an Associate Professor of Accounting at Indiana University's Kelley School of Business. He is currently an Ernst & Young Faculty Fellow and previously served as a Dean's Council Faculty Fellow and an Eli Lilly Faculty Fellow. Prior to his career in education, Brown worked as a senior manager for RR Donnelly & Sons in Financial Strategy & Analysis in Chicago. From 2016-2018 he served on the editorial board for the Journal of Management Accounting Research, and he currently serves as an ad hoc reviewer for multiple industry publications. He is also a Certified Public Accountant. Brown holds a bachelor's of business administration degree from Howard University, an M.B.A. in finance from IU's Kelley School of Business, and a Ph.D. in philosophy and accounting from the University of Pittsburgh.
Jacob Farmer is the Director of Client Services for the University Information Technology Services (UITS) at Indiana University. He is also an adjunct lecturer for IU's School of Public and Environmental Affairs, teaching a course on IT management. He currently serves on the WonderLab Museum's Board of Directors. Previously, Farmer served as the Manager of Identity Management Systems for UITS. He holds a bachelor's in computer science and a master's of public affairs, both from IU.
You're Invited to our Annual Meeting
This year's Annual Meeting will take place at the Winslow branch, Wednesday, March 27 at 5:30 p.m. Meet Credit Union members and staff, and join us for the 2019-2020 scholarship presentation.
Important Tax Information
Tax statements for 2018 will be mailed by the date listed for each form. PLEASE NOTE: If you are enrolled in eStatements, be sure to check your eStatements & Notices tab in Online Banking for the following forms.
• Form 1099-INT (Dividend Income)
In most cases, IU Credit Union will issue 1099-INTs by Social Security number instead of account number. For example, if you have two different account numbers with the same Social Security number, you will only receive one 1099-INT reflecting the total dividends earned for both accounts. This form will be mailed by January 31, 2019.
You will only receive a 1099-INT if your total dividends earned in 2018 are at least $10.00.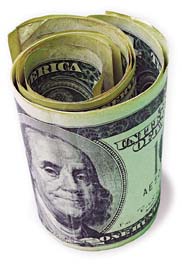 • Form 1098 (Mortgage Interest Statement)
You will receive a separate 1098 for each mortgage loan at the IU Credit Union. This form will be mailed by January 31, 2019.
If the IU Credit Union pays your real estate taxes, the total amount paid in 2018 will appear on the 1098.
• Form 1042-S (Foreign Person's U.S. Source Income Subject to Withholding)
This is the form for certain nonresident alien individuals, used to report $10.00 or more in dividend income. The 1042-S form will be mailed by March 15, 2019.
The following IRA forms will be mailed. These will not be available in the eStatements & Notices tab in Online Banking:
• IRA FMV Statement (Fair Market Value)
This is an annual statement showing the December 31, 2018 balance of your IRA/ESA account. This information will be sent as a separate form. If you are 70 1/2 or older, your RMD (Required Minimum Distribution) will also be listed on this form. This form will be mailed by January 31, 2019.
• Form 1099-R (Distributions from IRAs)
A separate form will be mailed for each IRA plan held at the IU Credit Union. This form will be mailed by January 31, 2019.
Each form sent will show the total distribution amount for 2018 from the IRA, regardless of whether the distribution is taxable.
• Form 1099-Q (Distributions from Coverdell Education Savings Accounts—ESAs)
A separate form will be mailed for each ESA plan held at the IU Credit Union. This form will be mailed by January 31, 2019.
This form will show the total distribution amount for 2018 from the ESA, including rollover and transfer distributions.
• Form 5498 (IRA/ESA Contribution Information)
Form 5498 for Traditional IRAs, Roth IRAs and Coverdell ESAs will be mailed by May 31, 2019 due to the later (Apr. 17) contribution deadline.
Stay a Step Ahead of Fake Check Scams
Maybe you receive a letter stating you've won a foreign lottery but must wire back part of the enclosed check to pay taxes. Maybe someone offers to buy your online auction item but writes a check for more than the purchase price, asking you to wire back the difference. Or maybe you are offered a mystery shopping opportunity in which you make purchases with money from a provided check and then wire back the rest.
Whatever the pitch, don't be fooled. The check is fake, and it's a scam.
It works like this: The crook sends you a check and makes up a reason for you to deposit it and wire some of the money back—such as paying fees on a sweepstakes you've won or returning the excess from a check for which they "accidentally" wrote the wrong amount. The checks look real, and often are printed with the names and contact information of actual financial institutions.
If you do as the scammer asks, it can take weeks for the fake check to be discovered—and when it is, you are responsible for paying back the lost amount.
Follow these tips to protect yourself from a fake check scam:
* Shred any offer that asks you to pay to claim a prize. A legitimate lottery would never ask you to pay for taxes, fees, or anything else—if you actually won, you would pay those taxes to the government.
* Instead of a check, consider using an online payment service or escrow service you trust to accept payment for online auction or classified items. These services often have built-in fraud prevention measures to protect both buyers and sellers.
* If you do accept a check, request one from a financial institution with a local branch so you can stop in to verify that the check is valid. If that's not an option, call the financial institution the check came from—but do not use the contact information on the check. Find a phone number from the financial institution's website or directory assistance instead.
* Shred any offer that asks you to cash checks and wire money back as a mystery shopper or work-from-home employee. No legitimate employer would work this way.
If you have a check that makes you suspicious, consult the professionals at IU Credit Union before cashing or depositing it.
IU Athletics Debit Cards—Six Designs Available!
Show off your Hoosier pride with an IU Athletics Debit Card!
The cards are issued instantly at all Bloomington locations, as well as our Center Grove branch in Greenwood. Other branch locations will accept orders and the card will be mailed within a few days.
You can choose one of six designs for your debit card. They are available for only $10 and the cards are good for three years.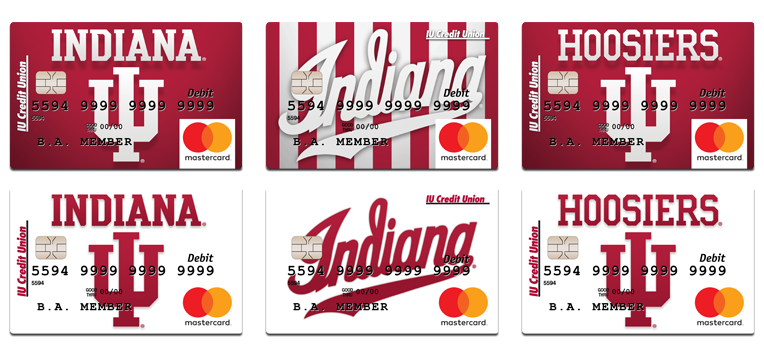 BOGO IU Women's Basketball Tickets
IU Credit Union is a proud sponsor of IU Women's Basketball!
Download your IU Women's Basketball BOGO coupon »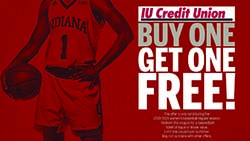 Coupons are ONLY valid for the following dates (Schedule subject to change):
| Date | Opponent | Time |
| --- | --- | --- |
| 1/6/19 | Michigan State | 2:00 pm |
| 1/16/19 | Northwestern | 7:00 pm |
| 1/24/19 | Michigan | 6:00 pm |
| 1/27/19 | Maryland | 12:00 pm |
| 2/6/19 | Minnesota | 7:00 pm |
| 2/18/19 | Rutgers | 7:00 pm |
| 2/21/19 | Iowa | 8:00 pm |
Buskirk-Chumley Theater — Ticket Giveaway!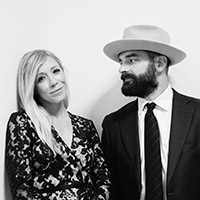 An Evening with Drew & Ellie Holcomb
Sunday, February 10
8:00 PM
Buskirk-Chumley Theater
Send an email to marketing@iucu.org with "Holcomb" in the subject line by January 31 to register to win two tickets to An Evening with Drew & Ellie Holcomb at the Buskirk-Chumley Theater! The winner will be announced on our Facebook page on February 1. IU Credit Union is a proud sponsor of the Buskirk-Chumley Theater.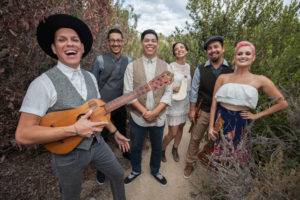 Las Cafeteras
Friday, February 15
8:00 PM
Buskirk-Chumley Theater
Send an email to marketing@iucu.org with "Cafeteras" in the subject line by February 3 to register to win two tickets to Las Cafeteras at the Buskirk-Chumley Theater! The winner will be announced on our Facebook page on February 4. IU Credit Union is a proud sponsor of the Buskirk-Chumley Theater.
Join Us at the Home Show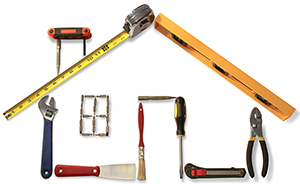 Visit our booth at the Bloomington Home Show, February 22nd through 24th. Our mortgage experts will be there answering questions and giving out IUCU swag! The event is held at The Warehouse at 1525 S. Rogers St. and features over 100 vendors and family activities.
Teaching Teens Financial Responsibility
When your kids were little, you frequently heard requests such as "Will you read me a story?" or "Can we go for a bike ride?" As your kids morph into teenagers, their pleadings often involve asking for money — your money.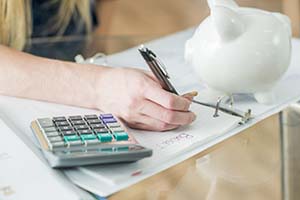 How can you tame their cash demands and avoid the money wrangles, while also instilling a sense of financial responsibility? Here are a few ideas:
• Make the most of "teachable moments" — Look for opportunities in your day-to-day interactions with your teen when you can slip in a money "lesson." For instance, if you're out shopping together, you can talk about your own shopping choices or why you're delaying a purchase. Or if an unexpected expense pops up, take the opportunity to explain to your teen the importance of emergency savings.
• Provide hands-on experience — These types of experiences have more impact for teens than just listening to you talk. For instance, have your teenager make the grocery list for the week. At the market, he'll see for himself how big a chunk of the family budget goes toward groceries.
• Model money monitoring — Sit down with your teen to go over her list of expenditures for the week. Discuss the following: Were these wants (things that just made you feel good) or needs (things like a new jacket to replace the one that no longer fits)? How could you have spent your money differently?
• Introduce plastic, perhaps — If your teen has a source of income (part-time job, weekly allowance, etc.), an IU Credit Union debit card can be a helpful teaching tool. Again, go over transactions together, discussing which purchases were necessary and which to avoid in the future.
• Talk about the future — What will come after high school? If it's college, what portion of expenses will the teen have to cover? Older teens also begin to think about career choices. This is a good time to talk with them about saving for retirement. It's never too early to have that conversation.
Let IU Credit Union help with this process. We can set your teenager up with his first debit card and checking account (ages 14+). Getting teens established with these tools can help them learn to manage money now—while the stakes are small—so they don't get into financial trouble later. Call us at 888-855-6928, or stop by a branch today.
Investment Services