Business Debit Card Design & Features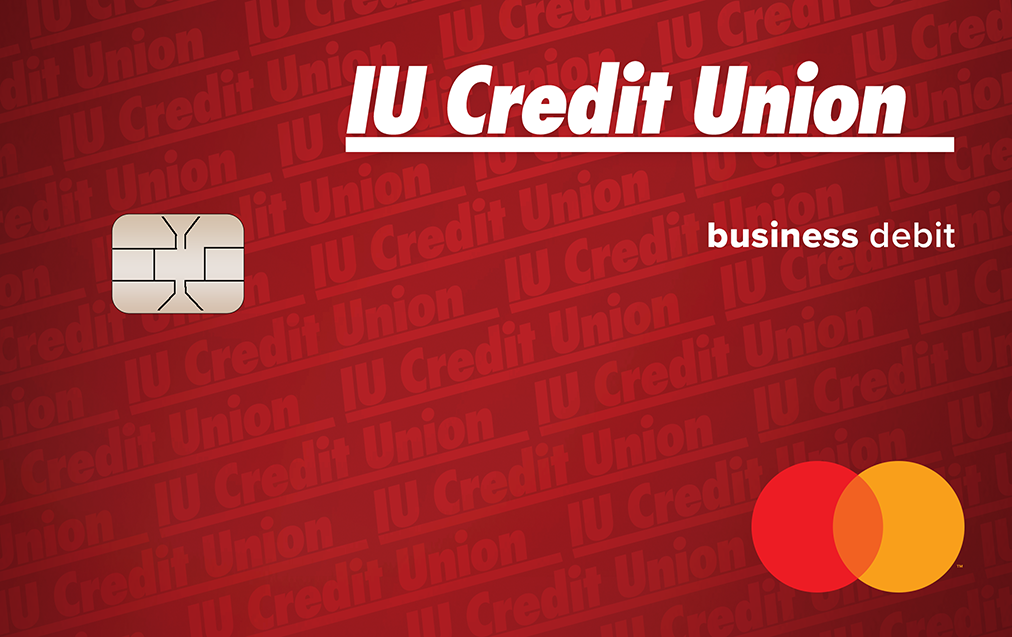 Notice: We are in the process of upgrading our debit cards to include contactless technology, which is a secure method of payment that allows you to 'tap' your card near the payment terminal, instead of inserting it into the card reader. Instant Issue cards will be temporarily unavailable until this process is complete. If your debit card is lost or stolen and you need a replacement card, please give us a call or visit any branch and we will order a card that will arrive in the mail within 7-10 business days.
IU Credit Union Business Mastercard® Debit cards are issued instantly at all Bloomington locations as well as our Center Grove location in Greenwood! If you cannot visit one of these locations, we can print and mail it to you.
Use your Business debit card to access the funds in your checking or membership savings account. Make purchases at merchants or withdraw cash from an ATM. IU Credit Union Mastercard Debit cards are accepted at all PULSE®, Cirrus, and CO-OP Network ATMs. As long as there are sufficient funds to cover the withdrawal amount, there is no fee when using an IU Credit Union-owned, Alliance One or CO-OP ATM.
Transactions are itemized on your monthly statement.