Who We Are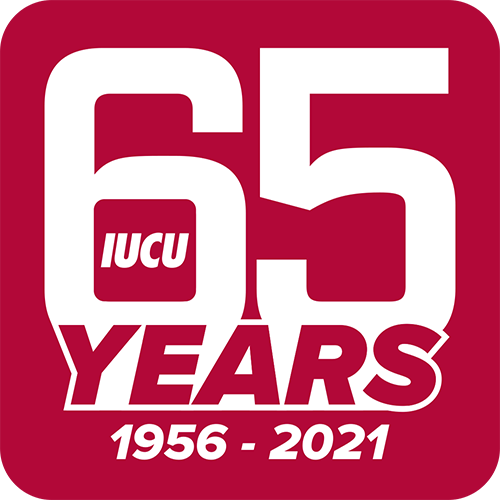 IU Credit Union is a full-service, member-owned financial cooperative, headquartered in Bloomington, Indiana. We are proud to serve more than 68,000 members, and with assets exceeding $1.4 billion, we are one of Indiana's largest credit unions.
IUCU and You
A career at IU Credit Union can take many different paths. An entry-level position can lead to opportunities in branch management, administration, account & card services, accounting, business lending, compliance, consumer lending, contact center operations, human resources, investment services, information technology, mortgage lending, risk management, training and marketing. We offer ongoing professional development opportunities, and we have a long history of promoting within the company.
A position with IUCU is an opportunity to impact lives in a positive and lasting way. As a member-owned financial cooperative, everything we do is geared toward improving the lives of our members and community. We help them buy homes, grow businesses, send kids to college and build their futures. At the end of the day, we can feel good about the work we've done.
Apply For A Position Today!
If you enjoy the satisfaction that comes from meaningful work and take pride in a job well done, we invite you to consider a career with us.
Visit exacthire.com to view our current employment opportunities, and follow IU Credit Union on Facebook, Community Matters, Linkedin and YouTube.
Related Links:
Have questions?
We're ready to help you!
Give us a call at 812-855-7823 or toll-free 888-855-6928.