Community Matters
Community Programs | Board Designated Contributions | Scholarships
Our community is very important to us. We hope this page will serve as a resource about what is happening at IU Credit Union, community outreach initiatives, special promotions, and informative articles to help you make wise financial decisions.
IUCU & Foundation of MCCS Award Scholarships
Posted: April 30, 2020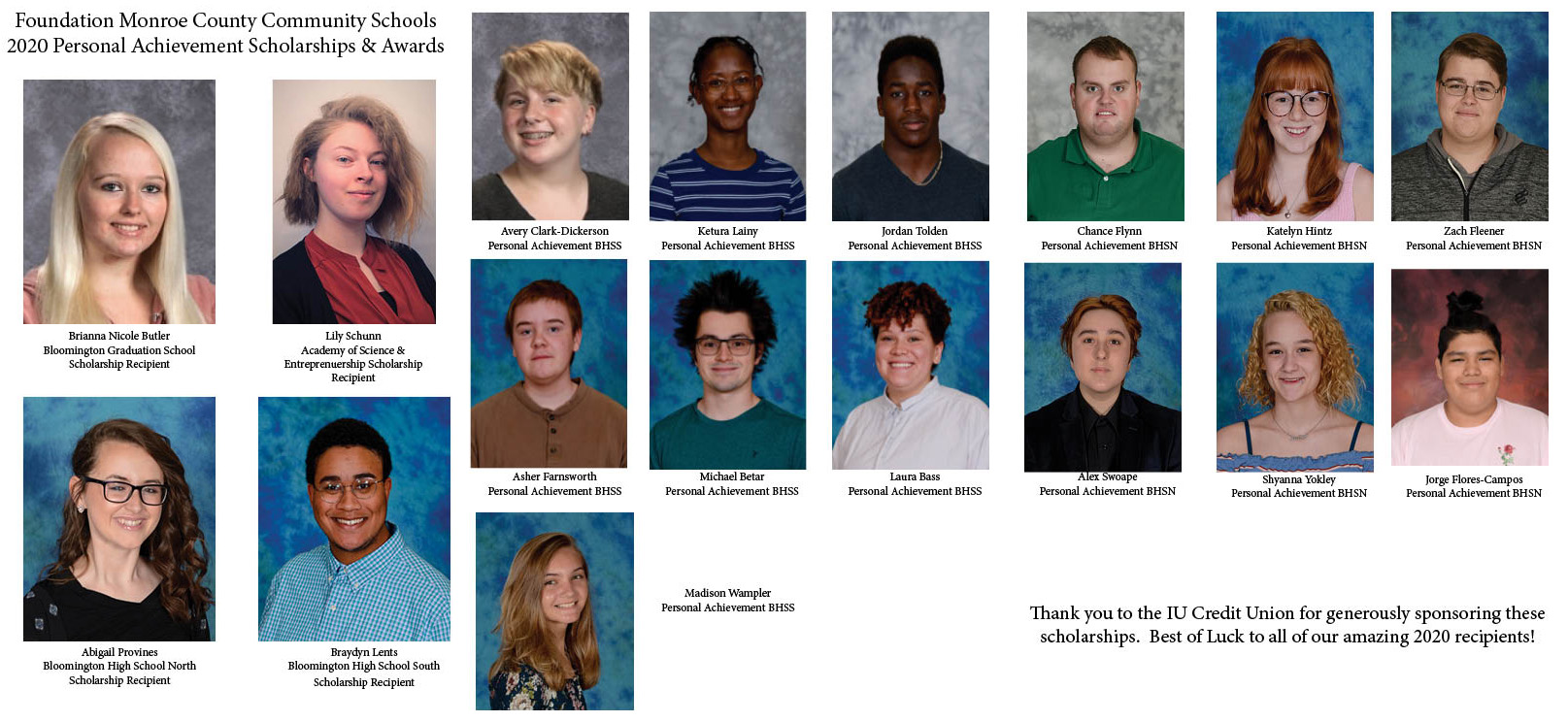 Photos courtesy of Foundation of Monroe County Community Schools Facebook
IU Credit Union is proud to continue its support of the Foundation of Monroe County Community Schools Personal Achievement Awards. This school year, 18 amazing students were recognized as Personal Achievement Award recipients, students who often times face overwhelming odds to complete their high school education. As part of the Personal Achievement Awards, four students are presented a $500 scholarship from IU Credit Union. Congratulations to the Class of 2020 and our scholarship winners, Brianna Butler, Lily Schunn, Abigail Provines and Braydyn Lents! For more information concerning the Foundation of Monroe County Community Schools, visit https://mccscfoundation.org.
IU Credit Union Gives to Stone Belt
Posted: April 1, 2020

IU Credit Union recently donated $5,000 to Stone Belt for use in their Family Supports program, as well as the development of new programs. The Family Supports program gives families of children and adults with disabilities living at home the opportunity to train direct support professionals in their own homes.
next page