Keep up with happenings at IU Credit Union.
Scholarship Winners
This year, IU Credit Union offered ten $1,000 scholarships to graduating high school seniors. Scholarships were offered to students at Bloomington North, Bloomington South, Center Grove, Eastern Greene, Edgewood, Greenwood, The Academy of Science & Entrepreneurship, Owen Valley and two at-large high schools or home school. Eight scholarships were awarded. No applications were received from Greenwood or Center Grove High School. Congratulations to the winners!
Winners are:
Benjamin Freel
Bloomington High School North

Hannah Kay
Owen Valley High School

Alison Overmyer
Argos High School

Sophie Paquette
Interlochen Arts Academy

Peighton Quimby
Eastern Greene High School

Noelle Simoneaux
Edgewood High School

Madeleine Stanik
Bloomington High School South

Eliyah Zayin
The Academy of Science and Entrepreneurship
Click here to learn more about IU Credit Union Scholarships »
Holiday Closing

All branches of the IU Credit Union will be closed Monday, September 2nd in observance of Labor Day.
Remember that your debit card, Online Banking and Mobile Banking are available 24/7. Plus you have surcharge-free access to your account at thousands of ATMs nationwide in the CO-OP and Alliance One ATM networks.
IUCU Now Offering FHA Loans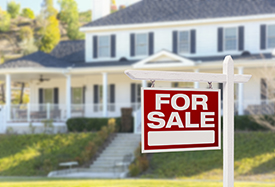 Are you having trouble saving enough money for a down payment on a home? We are proud to offer the low down payment mortgage option that could be the key to your dream of home ownership! Apply online today.
Watch Us Grow In Bloomington!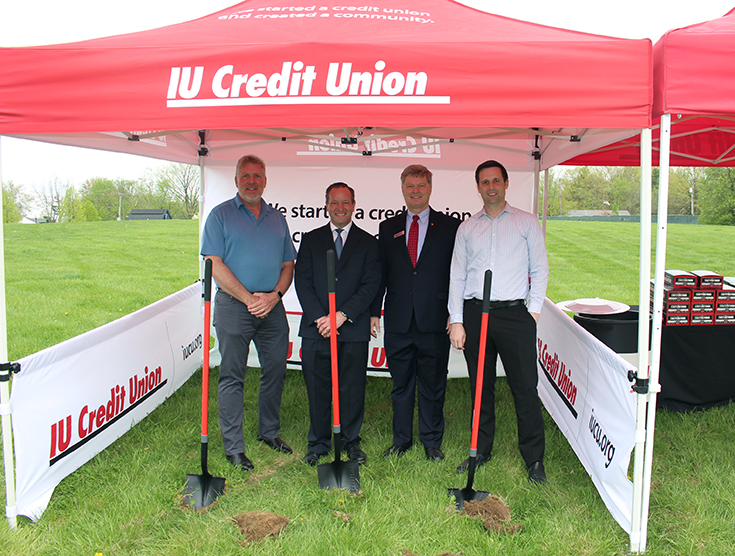 Left to right: Eric Rowland of Rowland Design, IUCU Board Chair, Bradley Heim, IUCU President & CEO, Bryan Price, and Ryan Strauser of Strauser Construction Co., Inc.
IU Credit Union President & CEO, Bryan Price, held a groundbreaking ceremony at the site of the organization's future Operations Center, located at 4201 East Hagan Street. The ceremony ended with architect, Eric Rowland, IU Credit Union Board Chair, Bradley Heim, and builder Ryan Strauser turning the soil, marking the beginning of the building process.
The new Operations Center will host the Credit Union's Member Service Support department, which includes the Contact Center and Account and Card Service teams, as well as the Information Technology department, and will allow for future growth within the organization.
3 Ways To Add Value To The Exterior Of Your Home
As many homebuyers prefer move-in ready properties, an attractive exterior could be the key to selling your home. Even if you're not looking to sell right away, it's a good idea to keep the exterior of your home in decent condition in case you ever do decide to sell. Completing these projects will add value to the exterior of your home without emptying your wallet.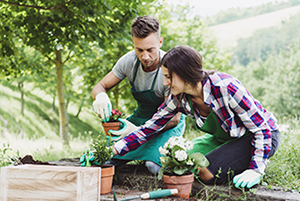 Spruce Up Your Landscaping
First and foremost, keeping your lawn trimmed will maintain a polished appearance, boosting your home's curb appeal. Beyond the basic manicured lawn, plants and flowers can also draw positive attention to your home. Consider adding a flower bed, garden, or potted plant to your outdoor space.
Update The Exterior Elements
The physical structure of your home should be visually appealing. Rent a power washer and clean any dirt, debris, or mold off the siding. If applicable, a fresh coat of paint will make your home look new again.
The exterior doors are a focal point that are often forgotten. A new front door can be an inexpensive way to upgrade the façade of your home.
Add Outdoor Entertainment
While a pool, hot tub or fire pit probably aren't on the average homebuyer's "must-have" list, these items and other forms of outdoor entertainment are an added bonus that could be enough to make potential buyers fall in love with your home.
If you really want to impress buyers looking for exterior amenities, consider installing an outdoor kitchen and/or bathroom. Although not as glamorous as a pool, these elements will add convenience and functionality to your home's outdoor space.
If you need help financing your home improvement projects, the lending experts at IU Credit Union are here to help! Stop by a branch or apply online today.
IUCU Supports Hoosier Hills Food Bank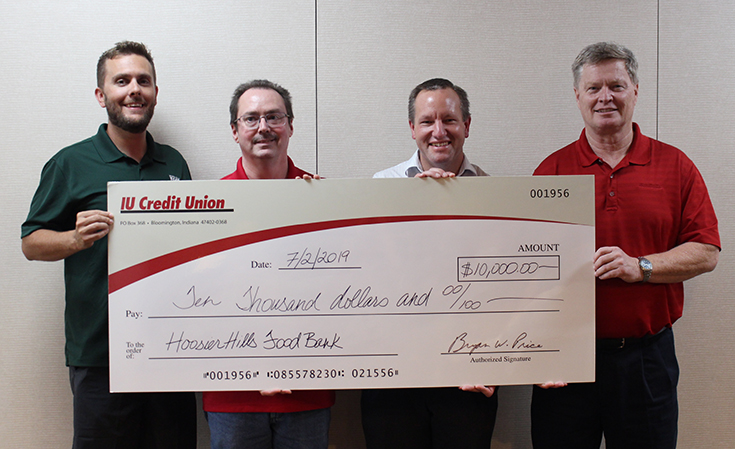 Hoosier Hills Food Bank, Director of Development & Administration, Jake Bruner, Hoosier Hills Food Bank Executive Director & CEO, Julio Alonso, IU Credit Union Board Chair, Bradley Heim, and IU Credit Union President & CEO, Bryan Price.
IU Credit Union is proud to donate $10,000 to help the Hoosier Hills Food Bank purchase a refrigerated box truck to replace Jumbo, the dean of their fleet. We have previously assisted in the fundraising campaign through our sponsorship of the organization's 2019 Soup Bowl Benefit.
Jazz in July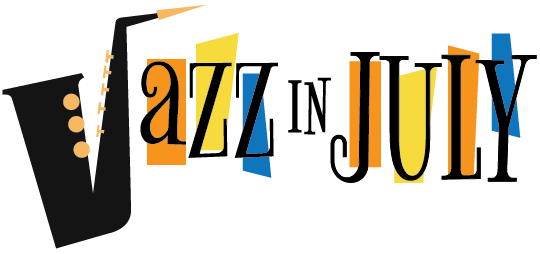 Summer in Bloomington is here! That means warm days, cool nights, and the best free concert series of the year from jazz musicians from around Indiana: WFIU And Jacobs School of Music are proud to present the 2019 return of Jazz in July. Four free, family-friendly concerts will be held every Friday in July at 7pm, in the Conrad Prebys Amphitheater on the Indiana University campus. For more information, visit: wfiu.org/jazzinjuly. IU Credit Union Investment Services is a proud sponsor of Jazz in July.
Find Us At The Johnson County Fair

IU Credit Union will be at the Johnson County Fair, running from Sunday, July 14th through Saturday, July 20th. Chat with Credit Union employees and see what "fair" deals we can offer you!
Investment Services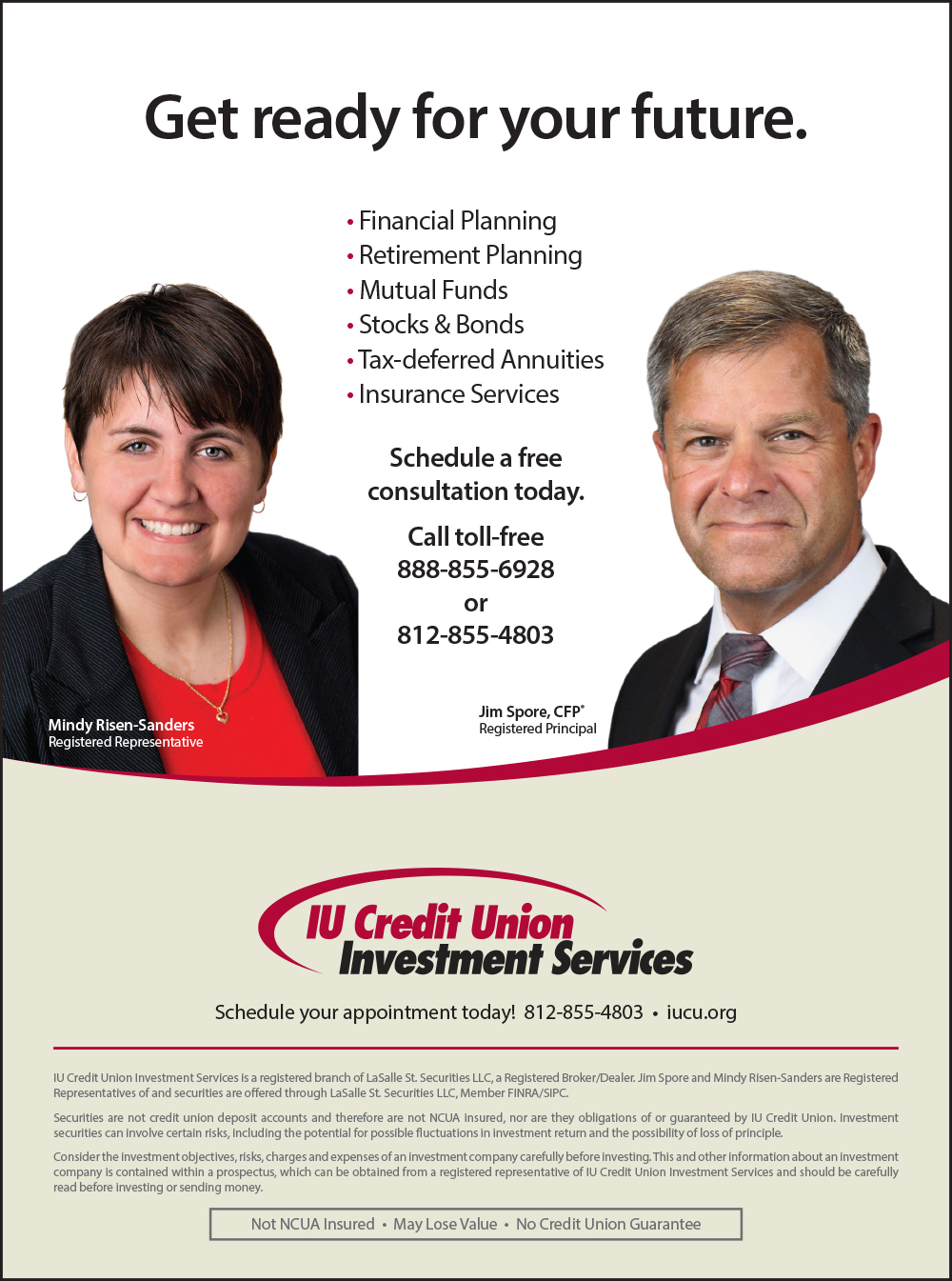 Features To Look For In A New Car
Shopping for a new car can be complicated — but it doesn't have to be that way. With a bit of research and some time spent determining what's important to you, you can make a choice you'll be happy with for years to come. To help you out, we've created a list of key features you might want to consider in your new car, as well as a list of features you can skip.
Must-have safety features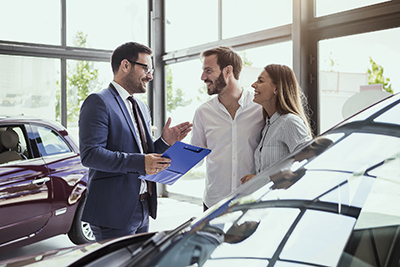 360-degree camera: This camera takes the risk factor out of backing up by giving drivers a bird's-eye view of the car. This way, drivers can see the entire area surrounding their vehicle and check for children and objects in their way.
Evasive steering: Keep yourself safe even in the event of surprises on the road with this handy new feature. Evasive steering will provide you with additional steering support when you're in danger of colliding with another vehicle and your own steering efforts are not sufficient.
Blind spot alert: This feature alerts the driver when there is an object or pedestrian in direct line of their blind spot.
Forward collision warning: If you're prone to distraction while behind the wheel, you might want this feature. It provides a visual and/or audible alert when your vehicle is heading toward a forward collision.
Automatic emergency braking: Stay safe with this feature, which automatically applies the brakes when it senses a vehicle in your car's way. Some systems include pedestrian detection as well.
Convenient Features
Automatic keyless entry: This feature was created for those moments when you're juggling armfuls of grocery bags: it automatically unlocks a car's doors when it senses a nearby fob.
Head-up display: You don't have to risk swerving every time you want to check out your car's display. With a head-up display, you can see important information, like your fuel level and speed, right on your windshield. Displays are dim enough so they don't block your visibility, but clear enough to easily read.
Power tailgate: If you plan on hitching a boat, ATV, or another large vehicle to the back of your new pickup truck or SUV, you might want to shop for this feature, because it lets you lower and raise your tailgate with the push of a button.
Multi-zone climate system: Family road trips are peaceful again with this feature, which allows for different climate controls throughout the car.
Speedy USB-charging outlets: No more unbearable waits for your gadgets to power up! You can now buy a car that charges your device super-quickly.
WiFi hotspot: Stop eating up your phone's data — just plug into your car's WiFi instead. Some in-car hotspot services charge a monthly fee after a complementary introductory period, but these tend to be cheaper for unlimited data than a similar data plan through a mobile phone carrier.
Heated steering wheel and driver's seat: This one is for those frosty mornings when your car can't get warm quite fast enough.
Wireless charging pad: Leave the wires at home! Just place your phone on one of these pads and it will start powering up. These gadgets use induction to charge your device and work with most new smartphones. If your phone is aging and won't charge on an induction pad, you can buy a special case to bring it up to speed.
Fun-to-have features
Home assist device connectivity: Telling your phone to crank up your AC or to shut off your oven is old news. But, did you know you can now do the same for your car's controls? Some new cars allow you to use remote voice control with home assist technologies, like Alexa, for your car. You can tell the assistant to set the temperature in your car, unlock doors and even get your favorite playlist going while your hands are busy making lunch.
Rear entertainment systems: No more backseat fighting! This feature gives the rear seat of your car a completely separate entertainment system.
Sound enhancement: If you're an incurable gearhead who needs to actually hear your car revving up, you'll love this feature. It simulates the performance experience of your vehicle, even in a car that is built to be quiet, so you can listen to your engine roar itself to life.
Android Auto and Apple CarPlay: Leave your phone in the cup holder and avoid dangerous distraction with these features. Both will sync your smartphone's interface with your car's infotainment system so you can use the car's screen for controlling your phone and keep your eyes on the road.
Features you can skip
Bigger wheels and thinner tires: The look might appeal, but the ride will be less comfortable. Plus, your wheels will be more prone to damage from potholes and other obstructions on the road.
Built-in navigation systems: Please don't pay extra for a navigation system when you know you're going to use Waze or Google Maps most of the time anyway. Also, most built-in navigation systems require constant and tedious updates.
Lane keeping assist: This feature automatically steers or brakes your car when your vehicle crosses lane markings without turning on a blinker. It sounds tempting, but in real life, it's more annoyance than convenience. Often, you'll need to suddenly cross a lane marker for good reason, like moving over for an emergency vehicle or for a cyclist on the shoulder of the road. Plus, according to Consumer Reports, there is no data that proves this feature has any safety benefits for the driver.
Before you start shopping, call, click, or stop by IU Credit Union to hear all about our auto loans. We have fantastic rates to get you behind your new set of wheels!
Member Benefit: Discount Indy Zoo Tickets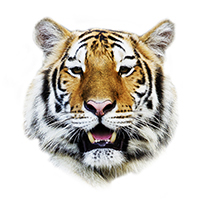 Summer has arrived and you may be thinking about ways to enjoy the great outdoors. If the Indianapolis Zoo comes to mind, be sure to check out the discount ticket prices that are available to IU Credit Union members! It's easy with our customized discount page. Enjoy flexibility and great prices!
Discounted tickets from July 1 - October 27 are as follows:
Adult: $13
Child (2-12): $9
Enjoy live music Fridays in July from 5:30 to 8:30 PM.
Bloomington Blues & Boogie Woogie Piano Festival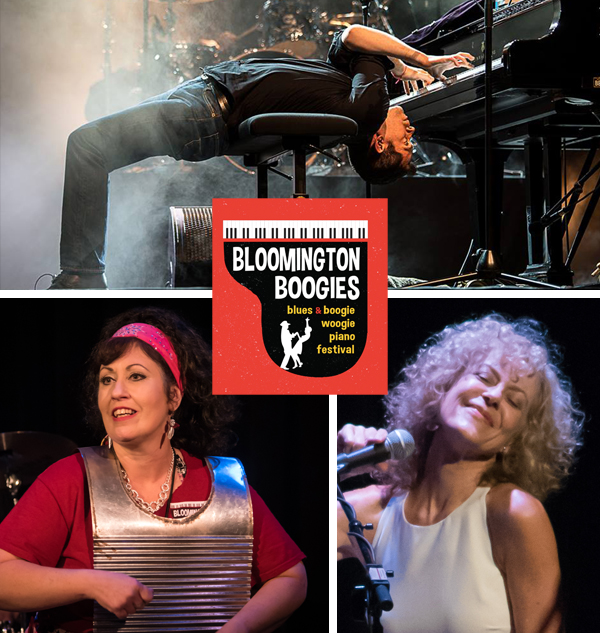 The IU Credit Union is a sponsor of the 5th annual Bloomington Blues & Boogie Woogie Piano Festival, August 10 - 12 featuring acclaimed musicians and dancers, food, beverages and more! Their mission is to present piano players in ticketed and free performances and to present free educational programs, so that young people and young pianists are exposed to world-class artists in Bloomington, Indiana.
Information about the festival and tickets is available at bloomingtonboogies.com.
Synthfest USA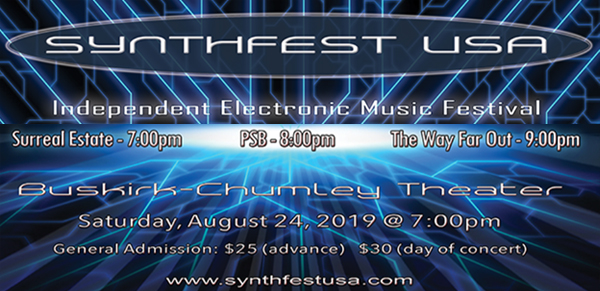 Synthfest USA is coming to the Buskirk-Chumley Theatre, Saturday, August 24th. Sponsored in part by IU Credit Union, Synthfest USA features three unique electronic/synthesizer artists in a music and multimedia extravaganza. For more information visit www.synthfestusa.com.