Keep up with happenings at IU Credit Union.

Bloomington Branch Lobbies Now Open; Fort Wayne and Gary Branches Announce Re-opening Date
All Bloomington branch lobbies are now open to serve you during regular business hours. Visit iucu.org for updated information regarding COVID-19 closings and recommended precautions.
Our Fort Wayne and Gary campus branch locations will reopen on Monday, July 6, 2020. In adherence to both campuses' administration policies, IUCU staff and members will be required to wear masks while on campus.
Scholarship Recipients
This year, IU Credit Union offered ten $1,000 scholarships to graduating high school seniors. Scholarships were offered to students at Bloomington North, Bloomington South, Center Grove, Eastern Greene, Edgewood, Greenwood, The Academy of Science & Entrepreneurship, Owen Valley and two at-large high schools or home school. Nine scholarships were awarded. No applications were received from The Academy of Science & Entrepreneurship. Congratulations to the winners!
Winners are:
Isaac Abram
Easterm Greene High School

Samantha Albano
Grassfield High School

Omar Elhanafy
Bloomington High School North

Alyssa Gilliland
Edgewood High School

Victoria Hey
Owen Valley High School

Liam Price
Center Grove High School

Theresa Sherman
Kolbe Online Academy

Kylie Washel
Bloomington High School South

Mallory Watson
Greenwood High School



Click here to learn more about IU Credit Union Scholarships »
A Message from the President
The IU Credit Union Annual Meeting was held on June 25, rescheduled from March 25 due to COVID-19. The following is an excerpt from the 2019 Annual Report.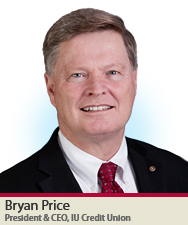 We are pleased to report that 2019 was another outstanding year for the IU Credit Union. Thanks to the ongoing support and loyalty of our members and dedicated staff, a number of significant results were achieved.
In 2019, we broke ground on our new Operations Center, which will allow for future growth within our organization. Other notable achievements included completion of a brand survey, where we ranked higher in brand recognition than any participating credit union nationwide, as well as completion of a member survey and implementation of a new loan payment option.
IU Credit Union is an active partner in the communities we serve and we are proud to annually provide more than $250,000 in sponsorships and financial contributions. Through our scholarship program we awarded more than $30,000 in financial assistance to college students. IU Credit Union and its employees again contributed $40,000 to the local United Way Campaign and received the Community Builder Award in recognition of our ongoing support.
We thank our members for voting IU Credit Union as the Herald-Times Readers' Choice "Best Bank/Credit Union" in 2019 for a record thirteenth year. Additionally, we were recognized by the Bloomington Economic Development Corporation as a top employer through its Best Places to Work in Bloomington Awards for the second year.
IU Credit Union achieved impressive financial results in 2019. Retail loan balances increased $50 million, or 8.6%. We remained the leader in real estate lending, closing the highest number and amount of mortgages in Monroe County. Business loan balances increased $27 million, the third largest dollar increase in the history of the Credit Union. Combined, these results produced loan growth of $77 million with total balances increasing to $878 million.
Total share balances increased $106 million, doubling the previous record of $52 million in 2016. Net income in 2019 was $12.2 million.
Total assets increased $147 million, or 14.7%, to over $1.1 billion. Net worth, a key indicator of safety and soundness, was $151 million, or 13.4% of total assets. IU Credit Union remains well-positioned for continued strong financial performance.
IU Credit Union Investment Services acquired a record $28 million in new investments and continues to serve as a trusted provider of professional and personalized investment services.
Serving our members, each other and our community reflects the heart of what we do every day and we will carry these principles forward in 2020. We will complete a debit card processor conversion; introduce high yield checking and savings account options; and continue our commitment to sustaining strong communities.
Since our founding in 1956, we have been led by outstanding volunteers who have served on our Board and Supervisory Committee. On behalf of our Board of Directors, we thank you for your continued confidence in IU Credit Union and we look forward to serving you in the coming year.
"Serving our members, each other and our community reflects the heart of what we do every day"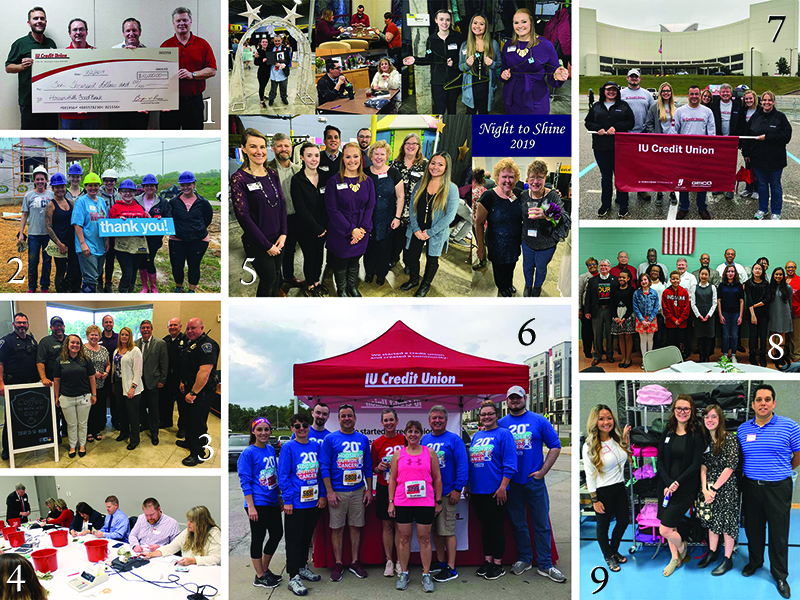 1. IUCU President & CEO, Bryan Price end IUCU Board Chair, Bradley Heim present a donation of $10,000 to Hoosier Hills Food Bank, Director of Development & Administration, Jake Bruner and Hoosier Hills Food Bank Executive Director & CEO, Julio Alonso; 2. Team IUCU did their part to help two families achieve the dream of homeownership during the annual Habitat for Humanity of Monroe County's Women Build; 3. IUCU hosts Coffee with a Cop with the Bloomington Police Department; 4. IUCU counts the cash that was collected in the Salvation Army Red Kettle Kick-Off Campaign; 5. IUCU employees volunteer to assist with Bloomington's Night to Shine event —— a prom night experience for people with special needs; 6. IUCU supports Hoosiers Outrun Cancer; 7. IUCU employees walk in the IU Homecoming parade; 8. IUCU awards an Apple iPad to each winner of the City of Bloomington's Black History Month Essay Contest; 9. IUCU participates in the Monroe County Backpack Blitz donation drive.
Read the complete 2019 Annual Report »
Holiday Closing

All branches of the IU Credit Union will be closed Saturday, July 4th in observance of Independence Day. All branches will also be closed on Monday, September 7th in observance of Labor Day.
Remember that your debit card, Online Banking and Mobile Banking are available 24/7. Plus you have surcharge-free access to your account at thousands of ATMs nationwide in the CO-OP and Alliance One ATM networks.
Family Finances: The Importance of Keeping Everyone Informed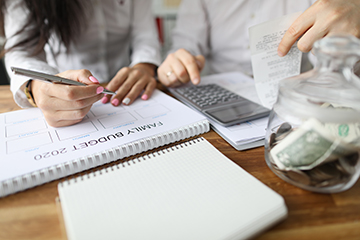 In your household, does one person handle all the finances? Who pays all the bills, files the joint taxes, deals with insurance matters, and knows where all the important papers are saved?
What happens if that person becomes ill and can't take care of these tasks?
According to a study by UBS Global Wealth Management, more than half of married women leave all financial decisions to their husbands. This could be risky for a number of reasons. Three key reasons are:
1. Women tend to outlive their husbands on average by five years.
2. Women are earning more income than they have in the past, sometimes more than their husbands.
3. About 36% of marriages end in divorce.
Chances are women will find themselves solely responsible for their family finances at some point in their life.
This situation is also applicable if you are a single parent with children. If one of your children is over 18, it may be a good time to go over important financial matters with them, should anything happen to you.
Here are a few steps to help get all the adults in the family up to speed and involved:
Step 1: Have a family budget meeting
Sit down with your spouse, partner, or adult children and talk about spending habits and savings. Go over your combined incomes and total expenses, including the amount spent on groceries, mortgage, insurances, entertainment, kids, etc. Review all your debts together, including credit cards, medical bills, and student loans. This will help you understand where you currently stand financially as a family. If you or your spouse have a written budget in place, make sure both of you agree with and follow it. If there isn't a budget in place, this is an excellent opportunity to create one together.
Step 2: Review your retirement accounts
This is your financial future, too; it's important that you know how much you both are contributing to your retirement accounts and what the current balances are. You should know where your accounts are held and how to access them. Make sure everyone knows where important financial documents are kept. If they are on a computer, make sure they are easily accessible without help. You should visit your financial planning advisor together so they can go over and explain your current accounts. It's also a great time to review the beneficiaries on your accounts.
Step 3: Understand you insurance coverages
Know what is covered by all your insurance plans, including life, health, home, and auto. Make sure you know who to contact to file a claim and what your deductibles and co-pays are for each policy.
Tips for Staying Involved:
Once all the adults in your family understand your current finances, it's important to continue staying involved. Start having monthly budget meetings with your spouse, partner, or adult child to review current spending and planned expenses for next month.
Getting involved in managing your family finances enables you to feel more empowered and ready to handle any unexpected life events that come your family's way.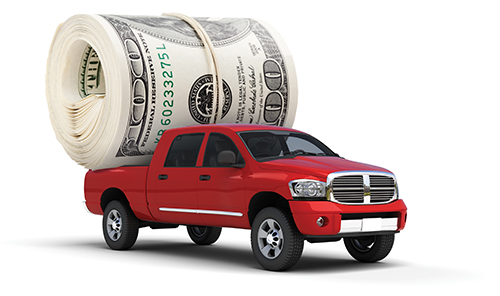 Refinance Your Auto Loan with IUCU and Receive a 1.5% Cash Back Bonus!*
Refinancing your auto loan is quick, easy and could save you a lot of money each month, which could add up to hundreds of dollars over the life of your loan! Refinance your auto loan with IUCU to receive:
Rates as low as 3.62% APR1
1.50% Cash Back Bonus
No payment due for up to 90 days
Waiver of the $75 Loan Origination Fee
No pre-payment penalties
Convenient account access through Online and Mobile Banking
Apply online today at iucu.org, through the IUCU Mobile app, or by calling our Lending Center at 812-855-7823 or toll free 888-855-6928, option 2.
*Loans currently financed at IU Credit Union are not eligible for this offer. Offer excludes commercial vehicles. Minimum loan amount for this offer is $10,000. Cash Back Bonus will be credited to the Membership Savings of the Primary Borrower within 7-14 days of the loan closing date. Bonus is considered dividends and will be reported on IRS Form 1099-INT. Offer subject to change without notice.
1APR or annual percentage rate is accurate as of June 1, 2020, and is subject to change at any time. Rate stated is based on a 66-month loan in the amount of $30,000; a vehicle model year of 2018 or newer, and a $25 VSI fee. Payment would be $16.72 per thousand borrowed. Rates, terms and conditions vary based on creditworthiness, qualifications and collateral conditions. Check other available rates and terms online at iucu.org or give us a call. All loans subject to approval.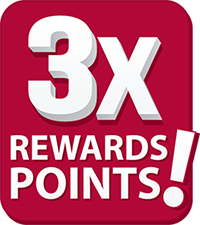 Attention Credit Cardholders: Bonus Points Opportunities
3X Rewards Points!
Earn 3X rewards points when you use your IU Credit Union Mastercard Cash Rewards or Platinum Rewards Credit Card on grocery and gas purchases through September. Visit our credit card page at iucu.org for a complete list of merchant categories.
Investment Services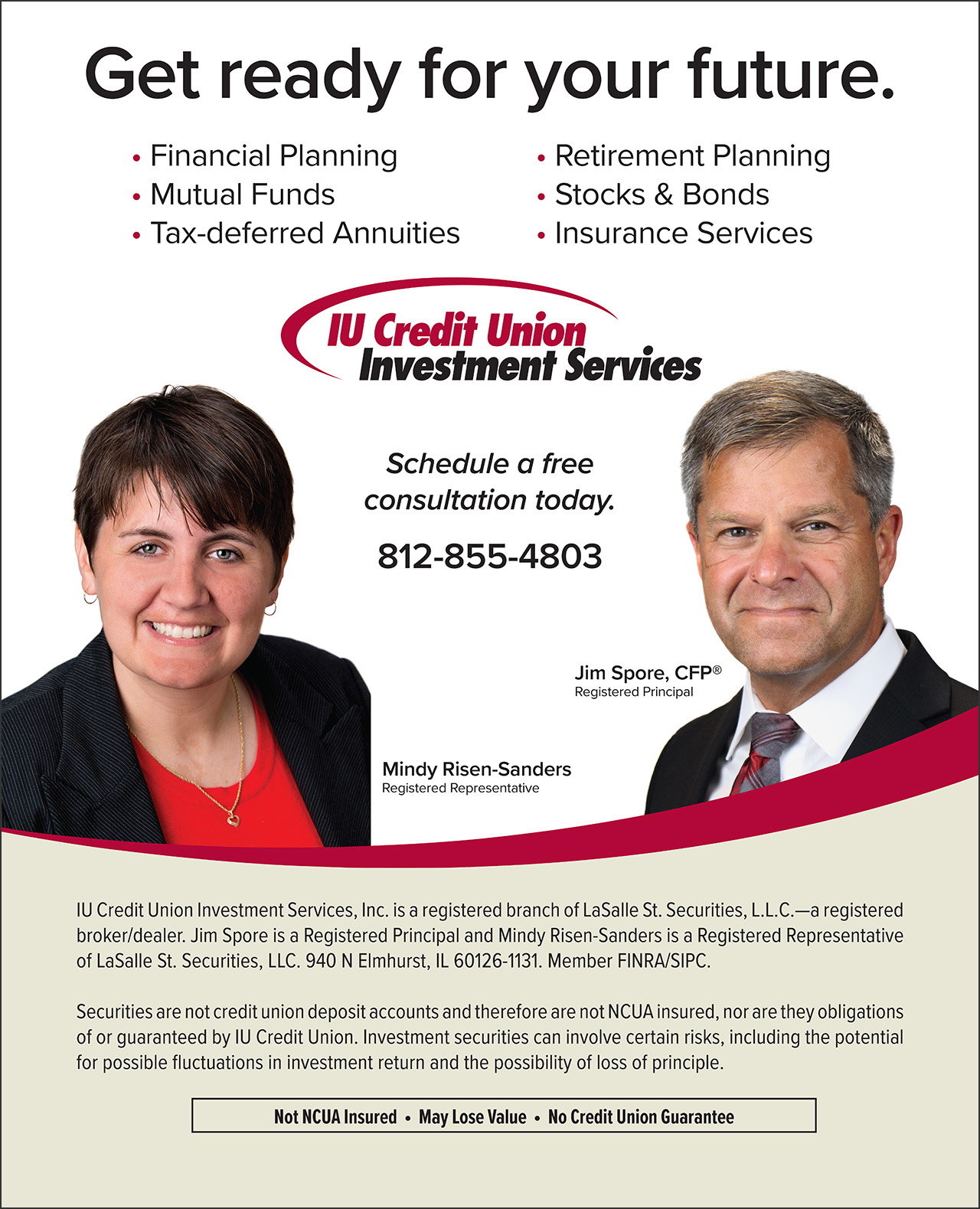 Three Programs That Protect Your Passwords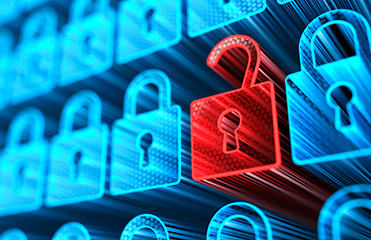 Password managers are programs that store and encrypt your passwords. With a password manager, you have to remember only one password to log in to all of the websites you use.
Here are three of the most reliable, user-friendly options:
1. LastPass. This cloud-based password manager syncs with your browser and imports saved passwords. Or simply navigate to the websites you use, and LastPass will prompt you to manually enter and save your logins. LastPass offers multifactor authentication, which adds a second login step for additional security. The free version allows you to sync your account to multiple computers. LastPass Premium costs $12 a year and adds mobile and tablet access.
2. Dashlane. Like LastPass, Dashlane imports passwords from your browser and saves them in a secure "password vault." Dashlane can rate the strength of your existing passwords and automatically generate stronger ones. Dashlane gives you a choice between storing data locally or in the cloud. The free version covers use on one device, while the premium version is $19.99 and syncs across all devices.
3. Roboform. Roboform mimics a browser bookmark: You select your desired website from a dropdown list, and Roboform fills in your login information. It also saves form data, such as name, address, and online payment information. Like Dashlane, Roboform allows you to choose between local or cloud storage. Roboform Everywhere, which offers one license across multiple devices, costs $9.95 for the first year and $19.95 each year after that. Roboform Desktop, which offers local storage on one computer, costs a one-time $29.95. Finally, Roboform2Go costs a one-time $39.95 and allows you to store passwords on a USB drive and use with any computer.
Whichever password manager you choose, make sure your master password is as strong as possible. Your trusty password manager will take care of the rest.