Keep up with happenings at IU Credit Union.
$30,000 in Scholarships Available

IU Credit Union is offering scholarship opportunities to high school seniors and continuing Indiana University and Ivy Tech students. Applications can be found on our Scholarships page.
High School Scholarships
Up to $10,000 in High School scholarships are available for graduating seniors who intend to enroll full time at an accredited university or college. The amount of the scholarship is $1,000, which is split between the two upcoming semesters. High School applications must be postmarked by April 4, 2020.
Scholarships are available to graduating students from Bloomington North, Bloomington South, Center Grove, Edgewood, Eastern Greene, Greenwood, The Academy of Science & Entrepreneurship and Owen Valley.
Two scholarships are also available to members who attend a high school other than one of the aforementioned.
Continuing Student Scholarships
Up to $20,000 in Continuing Student scholarships are available for members planning to attend any Indiana University or Ivy Tech Community College campus as either full-time or part-time students. Award amounts are based on student status and the school that will be attended. Applications must be postmarked by February 8, 2020.
Click here to learn more about our scholarship program »
Closed MLK, Jr. Day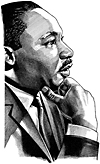 All branches will be closed Monday, January 20 in observance of Martin Luther King, Jr. Day.
Online Banking, Mobile Banking and Bank-by-Phone are available 24/7. Plus, you have surcharge-free access to your account at thousands of ATMs nationwide in the Alliance One and CO-OP ATM networks.
Board and Supervisory Committee Nominations
The IU Credit Union Nominating Committee has selected candidates for four open Board positions and two open Supervisory Committee positions to be filled this spring. Nominees for the Board are Jon Barada, Nandini Gupta, Dana Palazzo, and Scott Smart. The nominees for the Supervisory Committee are Dubos Masson and Marcy Shepardson.
IU Credit Union members can file a petition to be included on the election ballot for the Board of Directors or Supervisory Committee. To qualify, request the appropriate petition from any branch, obtain 500 member signatures, and return the petition to any branch by February 7, 2020. If no petitions are received by the due date, the Nominating Committee's candidates will be appointed.
Election results will be announced at the Annual Meeting, to be held on Wednesday, March 25 at 5:30 p.m. at the Winslow Branch.
Members of the Board of Directors establish the strategic direction of the Credit Union, provide oversight of progress toward the organization's goals, and carry out fiduciary responsibilities customarily performed in accordance with federal and state regulations.
The primary objective of the Supervisory Committee is to determine that members' assets are adequately safeguarded. Members of the Board and Supervisory Committee volunteer their time to the Credit Union.
Board Nominees
Jon Barada has served on the IU Credit Union Board since 2017 and is a member of the Executive and Finance committees. He is the President & CEO of the Bloomington Health Foundation. Previous positions include Associate Vice President, Campaign Director at Franklin College, Senior Director of Development, Leadership Giving at Butler University and Director of Alumni Relations for the Indiana University School of Medicine. He holds a bachelor's from the Indiana University Kelley School of Business and a master's from Butler University.
Nandini Gupta is an Associate Professor of Finance and the Cathie and Jerry Anderson Faculty Fellow at Indiana University's Kelley School of Business. She has been a member of the Kelley School Finance Department since 2003 and is also a Senior Research Fellow at Columbia University's Deepak and Neera Raj Center on Indian Economic Policies. Gupta holds a bachelor's in economics from Calcutta University and a Ph.D. in economics from the University of Pittsburgh.
Dana Palazzo has served on the IU Credit Union Board since 2016 and is a member of the Business Development, Operations & Technology committee. She is employed as an Engineer at Chexology, a software company based in New York City. Prior to her current position, Palazzo was a developer for a software consultancy after switching careers into technology. She previously worked in the non-profit sector as the Vice President of the Bloomington Economic Development Corporation (BEDC). She also currently serves as Secretary for the Board of Public Works for the City of Bloomington. Palazzo graduated cum laude and with honors from the University of Tampa with a bachelor's in government and world affairs in 2008.
Scott Smart previously served on the IU Credit Union Board of Directors from 2010 – 2019 and on the Supervisory Committee from 2003 – 2009. He served as Board Chair in 2015. He is the Fettig/Whirlpool Finance Faculty Fellow at Indiana University and has been a member of the Finance Department since 1990. Smart is the Associate Chair of the MBA Program at the Indiana University Kelley School of Business. Smart formerly served as President of the Board for Habitat for Humanity of Monroe County. Smart completed his undergraduate studies at Baylor University, majoring in economics and finance. He earned a master's and Ph.D. in economics from Stanford University and has co-authored three textbooks.
Supervisory Committee Nominees
Dubos Masson is President of The Treasury Academy, a training and consulting firm specializing in treasury management, international finance, business forecasting, risk management and business valuation. He also serves as Associate Clinical Professor of Finance at Indiana University's Kelley School of Business, and as an instructor and curriculum developer for the Association for Financial Professionals, the Association of Corporate Treasurers in the U.K., and Citibank's Global Transactions Services unit. In addition, Masson has over 25 years of experience in developing training and education programs for commercial banks. He holds a bachelor's in business from the University of New Orleans and an M.B.A. and Ph.D. in finance, both from Indiana University.
Marcy Shepardson is Chair of the IU Credit Union Supervisory Committee and has served on the Committee since 2016. She is an Associate Professor of Accounting at the Indiana University Kelley School of Business where she teaches undergraduate auditing and conducts research on topics including effects of internal control audits on disclosure, accounting, and financial statement audit quality and effects of director characteristics and experience on monitoring performance. Previously, Shepardson worked as an Audit Manager at Deloitte & Touche LLP and an Audit Senior at Arthur Anderson LLP. Shepardson received her PhD in Accounting in 2012 from University of Texas at Austin with a focus in Auditing.

You're Invited to our Annual Meeting
This year's Annual Meeting will take place at the Winslow branch, Wednesday, March 25 at 5:30 p.m. Meet Credit Union members and staff, and join us for the 2020-2021 scholarship presentation.
Important Tax Information
Tax statements for 2019 will be mailed by the date listed for each form. PLEASE NOTE: If you are enrolled in eStatements, be sure to check your eStatements & Notices tab in Online Banking for the following forms.
• Form 1099-INT (Dividend Income)
In most cases, IU Credit Union will issue 1099-INTs by Social Security number instead of account number. For example, if you have two different account numbers with the same Social Security number, you will only receive one 1099-INT reflecting the total dividends earned for both accounts. This form will be mailed by January 31, 2020.
You will only receive a 1099-INT if your total dividends earned in 2019 are at least $10.00.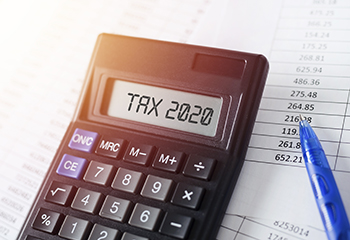 • Form 1098 (Mortgage Interest Statement)
You will receive a separate 1098 for each mortgage loan at the IU Credit Union. This form will be mailed by January 31, 2020. You can also access the form in myMortgageInfo beginning on January 3, 2020.
If the IU Credit Union pays your real estate taxes, the total amount paid in 2019 will appear on the 1098.
• Form 1042-S (Foreign Person's U.S. Source Income Subject to Withholding)
This is the form for certain nonresident alien individuals, used to report $10.00 or more in dividend income. The 1042-S form will be mailed by March 15, 2020.
The following IRA forms will be mailed. These will not be available in the eStatements & Notices tab in Online Banking:
• IRA FMV Statement (Fair Market Value)
This is an annual statement showing the December 31, 2019 balance of your IRA/ESA account. This information will be sent as a separate form. If you are 70 1/2 or older, your RMD (Required Minimum Distribution) will also be listed on this form. This form will be mailed by January 31, 2020.

• Form 1099-R (Distributions from IRAs)
A separate form will be mailed for each IRA plan held at the IU Credit Union. This form will be mailed by January 31, 2020.
Each form sent will show the total distribution amount for 2019 from the IRA, regardless of whether the distribution is taxable.
• Form 1099-Q (Distributions from Coverdell Education Savings Accounts—ESAs)
A separate form will be mailed for each ESA plan held at the IU Credit Union. This form will be mailed by January 31, 2020.
This form will show the total distribution amount for 2019 from the ESA, including rollover and transfer distributions.
• Form 5498 (IRA/ESA Contribution Information)
Form 5498 for Traditional IRAs and Roth IRAs will be mailed by May 31, 2020 due to the later (Apr. 17) contribution deadline.
Form 5498 for Coverdell ESAs will be mailed by April 30, 2020.

IU Watch Party in Greenwood
Join our Greenwood staff to watch the IU Men's Basketball game against the Ohio State Buckeyes! Tip-off is at noon. Check our Facebook page for location details!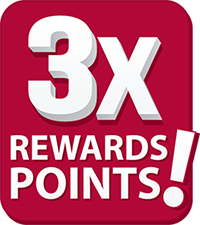 Attention Credit Cardholders: Bonus Points Opportunities
3X Rewards Points!
Earn 3X rewards points when you use your IU Credit Union Mastercard Cash Rewards or Platinum Rewards Credit Card on entertainment purchases through March. Visit our credit card page at iucu.org for a complete list of merchant categories.
Join Us at the Home Show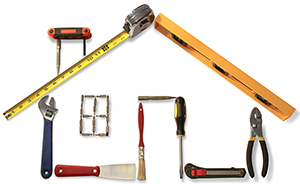 Visit our booth at the Bloomington Home Show, February 28th through March 1st. Our mortgage experts will be there answering questions and giving out IUCU swag! The event is held at The Warehouse at 1525 S. Rogers St. and features over 100 vendors and family activities.
BOGO IU Women's Basketball Tickets
IU Credit Union is a proud sponsor of IU Women's Basketball!
Download your IU Women's Basketball BOGO coupon »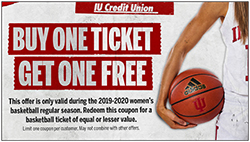 Coupons are ONLY valid for the following dates (Schedule subject to change):
| Date | Opponent | Time |
| --- | --- | --- |
| 1/6/20 | Illinois | 7:00 pm |
| 1/9/20 | Purdue | 7:00 pm |
| 1/16/20 | Northwestern | 7:00 pm |
| 1/27/20 | Minnesota | 6:00 pm |
| 1/30/20 | Wisconsin | 7:00 pm |
| 2/6/20 | Maryland | 8:00 pm |
| 2/16/20 | Ohio State | 2:00 pm |
| 2/27/20 | Nebraska | TBA |
A Convenient New Way to Make Your Loan Payment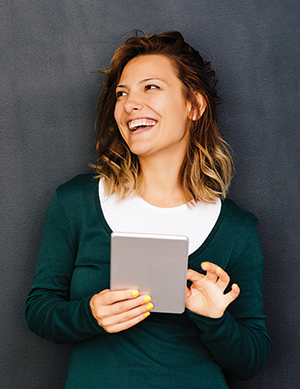 Effective January 2, 2020, IU Credit Union eliminated consumer loan payment coupon books. We offer many convenient options from which you can pay your loan. If you make a payment using an IUCU account, payments can be made through Online & Mobile Banking, Auto Transfer, visiting a branch, calling a representative at 812-855-7823 option 3 or by mailing in your payment (no coupon needed).
If you make loan payments with funds from another financial institution, we offer an online payment solution through ProPay. ProPay is a service that allows you to make a one-time payment or schedule recurring payments using ACH or a debit card* from any U.S. financial institution. Within the portal you may cancel pending payments, add or modify your payment method and set up payment reminders.
Access the ProPay portal by:
• Clicking the Make Loan Payment icon at iucu.org
• Clicking Make Loan Payment from the iucu.org menu and selecting your loan payment type**
• Clicking More > Make Loan Payment from the IUCU Mobile App
• Clicking on a link from a ProPay email or text reminder that you have set up
Please contact us if you have any questions.
*Using a debit card will incur a fee. There is no charge for an ACH from a savings or checking account.
**Credit Card and Mortgage payments will not go through ProPay. They will continue to go through MyCardInfo and MyMortgageInfo, respectively.
Identity Theft Victim Checklist
Identity theft is one of the top three consumer complaints to the Federal Trade Commission.
The FTC's annual look at its Consumer Sentinel Network database of complaints found that the agency received more than 3 million complaints overall in calendar year 2018, with 15% related to identity theft.
If you are a victim, take these steps immediately:
• Place a fraud alert on your credit reports, ask for a free copy of your credit report, and review those reports for evidence of accounts you didn't open. Fraud unit contacts are:
Equifax — www.equifax.com
Experian — www.experian.com
TransUnion — www.transunion.com
• Close accounts—including share drafts/checks or ATM cards—that have been tampered with or used fraudulently. Contact all financial institutions and lenders, credit card issuers, utility companies, and the Social Security Administration to notify them of the fraud. Follow up each conversation with a letter.
• File a report with law enforcement and insist on getting a copy of the report or the report number.
• File a complaint with the FTC. Visit http://www.consumer.ftc.gov/features/feature-0014-identity-theft for more information.
Investment Services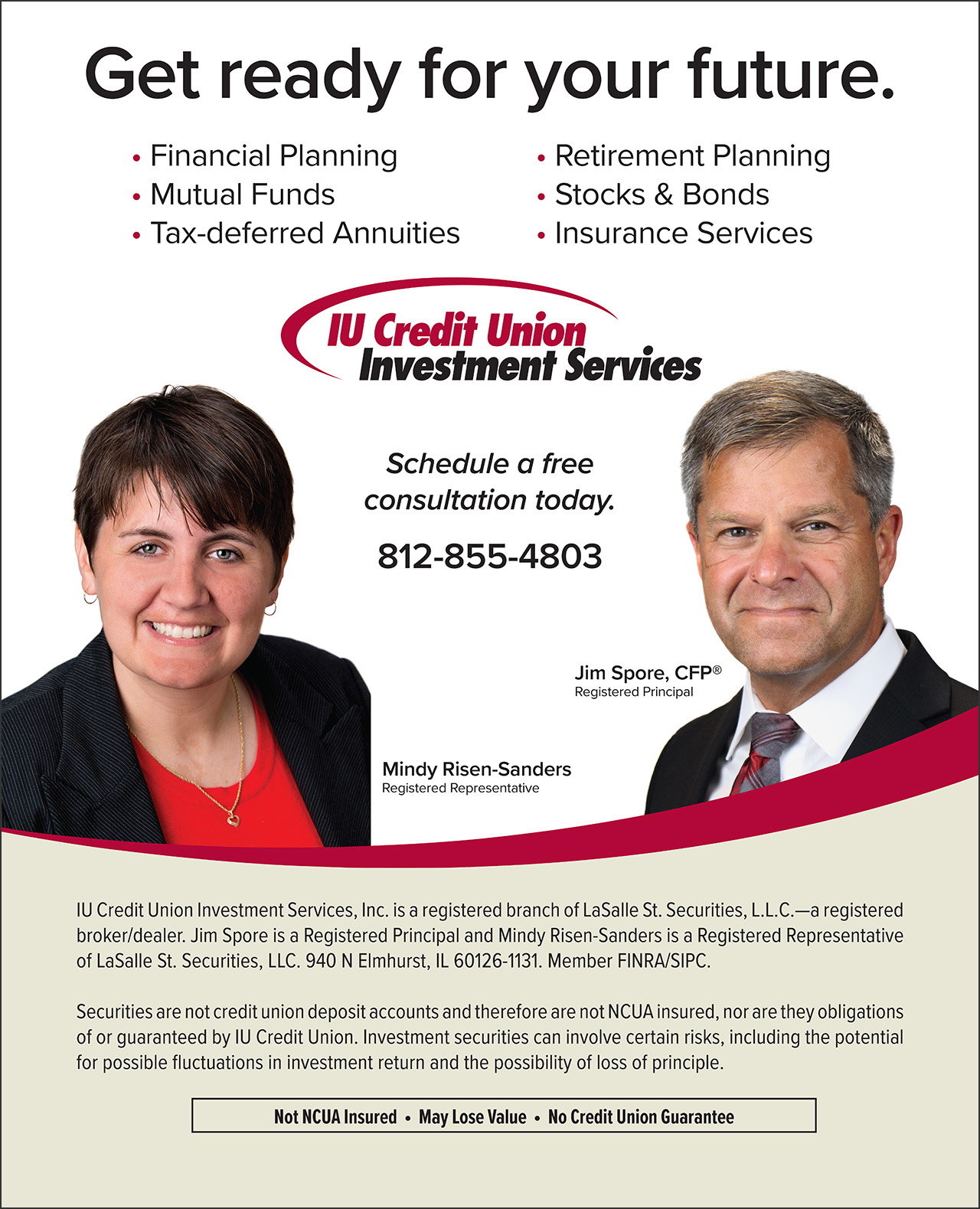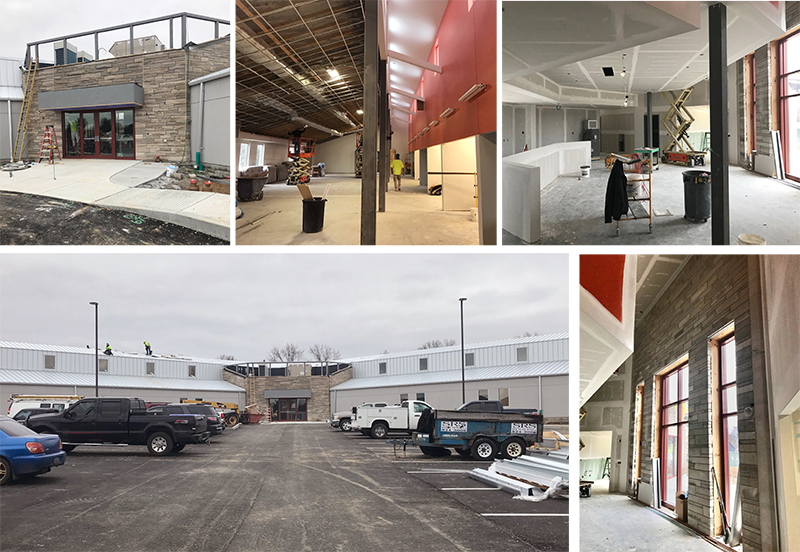 IUCU Operations Center & Construction Update
Have you spotted our future Operations Center? Located at 4201 East Hagan Road in Bloomington, the new back office facility will host the Credit Union's Member Service Support department, which includes the Contact Center and Account and Card Services teams, as well as the Information Technology department, and will allow for future growth within the organization.